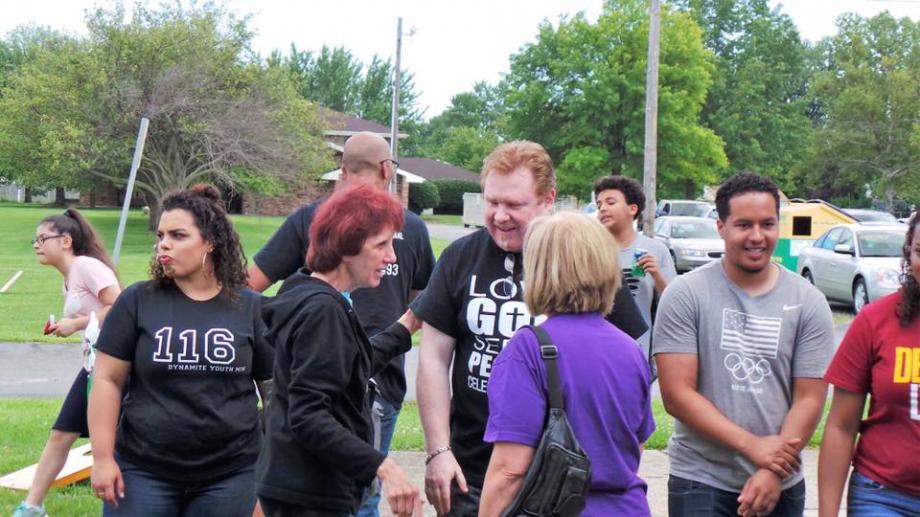 CHURCH ALIVE'S ANNUAL CHRISTMAS OFFERING

Begins Now and Continues Through Dec. 31, 2017
Our Christmas Offering is a call to sacrificial giving with a goal of $9,000 for three important ministry and missions areas:
Generosity is an important part of the life of a follower of Jesus. Deuteronomy 15:10 says, "Give generously and do so without a grudging heart. Then because of this God will bless you in all your work and in everything you put your hand to." Our generosity is an expression of our love for God and our commitment to help elevate the lives of those around us. God promises that as we bless others that He will bless us.

This has been an exciting and yet challenging year. We've witnessed the goodness of the Lord week after week as nearly every Sunday souls have been added to the kingdom. Our children's church has more than tripled in size, we've reached out to our community with numerous projects and events and have sent teams to help flood-relief victims in both Houston and Puerto Rico. Many new members have joined our fellowship and numerous lives have been transformed by God's power and love!
It's also stretched our budget to the limits and in order for us to continue to move forward winning souls and making disciples, we are asking everyone to prayerfully consider a special Christmas offering this year. This offering is not because we are BEHIND on budget, but rather is to position us to make a greater impact in our church, in our nation, and around the world.

Our 2017 Christmas giving will go for 3 projects:
1. Upgrades in Student's Ministry
-- as our children, youth, and young
adult ministries have grown so has the need to upgrade and staff these positions. We believe in investing in children and families. We consider it an honor to help a family make the best impact on their child's life, to help them raise a child that will choose to follow Jesus, and to have a strong home. To do this, we have designed a fantastic experience for children on Sunday called Kidz Alive, and we are looking to make BIG improvements. Through the Annual Christmas Offering we will be able to purchase the equipment and materials needed to double our space and accommodate our recent and future growth in this area. We will also be able to make necessary upgrades to our nursery, replace worn out toys and provide new Bible-learning tools throughout all of our classes.
"(Jesus) said to them, 'Let the children come to me. Don't stop them! For the Kingdom of God belongs to those who are like these children.'" – Mark 10:14

Dynamite Youth Ministry has flourished under the leadership of Pastors Nate and Maggie. We want to help them take a group to the RAMP in Alabama for 3 days of spiritual renewal. Remember, our youth are not just the church of the future, they are an important part of the church today. Your generosity will give us the resources to allow them to experience the life-changing ministry of some of the greatest youth leaders in the nation.

2. Television Camera and lighting
-- Each week we receive requests for our Sunday services to be available for streaming. We have the capacity to reach potentially thousands of people in various states and nations through the means of internet. But. it is very costly. A quality camera, and the necessary lighting to make it viewable are essential. We have everything else. Your giving will enable us to take the gospel to those who can't get to us.
3. Debt elimination
-- As we prepare to purchase a new facility this coming year, we MUST eliminate all outstanding debt. This will allow us to move forward without cutting back on our outreaches ministries in our community and in Puerto Rico.
This is our year for growth and expansion. Together we can o more for Jesus than we've ever done. We need you to make it happen.
We need you to pray
We need you to serve
We need you to join a small group
We need you to give

You can give online, or in any of the Sunday services until the end of the year. All donations are of course 100% tax deductible. Please designate your giving as Christmas Offering. We will receive a Special Offering on Christmas Eve Sunday as well. Thank you and let's make this our best year ever!